Due to the extraordinary market conditions, and the extensive time period between the release of Aprila's Q4 2019 figures (14 February) and the Q1 2020 figures (15 May), Aprila wishes to provide the market with a brief operational update.

Organisation
Aprila has implemented measures in line with the recommendations and restrictions of the Norwegian authorities in order to safeguard the health and well-being of our employees and their families, and to support the government's efforts to limit the spread of the virus.

All employees have been advised to work from home since 12 March and have been provided with remote work capabilities. The bank has continued to operate as close to normal as possible, and the pandemic has not had any material impact on our day-to-day operations.

Financial update
At the end of the first quarter of 2020, Aprila had 1,207 customers, an increase of net 405 customers (+50%) since year-end 2019. The launch of spot factoring in Visma eAccounting was the main driver behind the growth, accounting for 55% of the new customers added in the quarter.

Gross loans amounted to NOK 58 million at the end of the quarter, an increase of NOK 16m (+38%) compared to year-end 2019. The credit line product launched in December 2019 accounted for 46% of gross loans at the end of the quarter.

The bank implemented measures to reduce the credit risk in the beginning of March, resulting in lower approval rates for spot factoring, and hence, lower volumes. Purchased amount in Q1 2020 amounted to NOK 97 million, compared to NOK 112 million in Q4 2019.

At the end of the first quarter, 5.3 % of gross loans were 31 days or more past due, compared to 6.2% at year-end 2019.

New partnerships
Since 1 January 2020, Aprila has entered into nine new distribution agreements: two new agreements for distribution of spot factoring (Moment and Recman), and seven new agreements for distribution of credit line (Storebrand, Visma eAccounting, Xledger, Intunor, Nimbus Regnskap, ECIT Sales & Customer Service and Tet). More details below.

Outlook
Delinquency rates are expected to increase going forward. The bank has however implemented several measures to reduce its credit risk, which are expected to reduce the potential credit losses following from higher delinquency rates.

Aprila was allocated NOK 1.5 million in the first allocation round of the NOK 50 billion government guarantee scheme for Norwegian businesses. The next allocation will take place ultimo April.

Within the first couple of weeks after Easter, Aprila expects to launch the following new product distribution channels:
Spot factoring embedded in the online accounting system Fiken (~35,000 customers)
Credit line embedded in the online accounting system Visma eAccounting (~40,000 customers)
Credit line distributed to Storebrand's SMB customers
Credit line distributed through the online accounting system Xledger (~10,000 customers)
In order to help small Norwegian businesses through these trying times, Aprila has lowered the monthly interest rate on its credit line to 0.49% for April. Combined with the launch of seven new distribution agreements for the product, and increased marketing efforts, we expect this to positively impact customer inflow in the second quarter.


Contact person at Aprila Bank ASA:
Halvor Lande, CEO
tel: +47 924 32 305
email: halvor.lande@aprila.no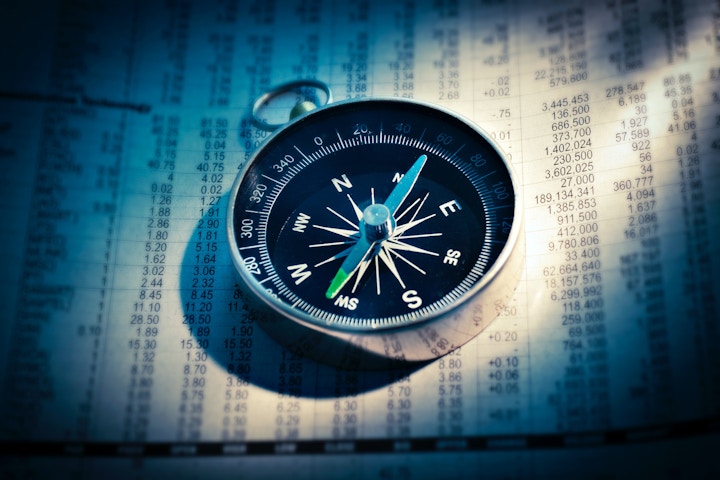 New spot factoring partners

Moment
Moment delivers a cloud-based solution for project management, time tracking and invoicing, primarily tailored to customers within the architecture industry, creative industries, engineering and consulting. Moment currently has around 500 customers with a total invoiced amount of more than NOK 7 billion annually.

Recman
Recman delivers a cloud-based ERP system primarily for customers within the recruitment and staffing industry. Recman is headquartered in Oslo and has more than 500 customers in 11 different countries.


New credit line partners

Storebrand
Storebrand is a leading player in the Nordic market for long-term savings and insurance, and Norway's largest asset manager with more than NOK 700 billion of assets under management. Storebrand has entered into an agreement with Aprila to distribute credit line to their small and medium sized customers.

Visma eAccounting
Visma eAccounting is a cloud-based ERP system provider with more than 40,000 users in Norway. Visma eAccounting launched Aprila Spot Factoring mid-February 2020 and has now extended the distribution agreement to include distribution of Aprila Credit Line.

Xledger
Xledger delivers a cloud-based ERP solution for organisations with complex financial management needs and has more than 10,000 customers in Norway, Sweden, UK and the US. Xledger extended its distribution agreement to include credit line primo April 2020.

Intunor
Intunor is a business process outsourcing specialist delivering solutions and services within accounting, salary, personnel and insurance to small and medium sized businesses.

Nimbus Regnskap
Nimbus is a Norwegian bookkeeping agency delivering cloud-based accounting solutions and bookkeeping services based on accounting solutions such as Tripletex, Fiken and Xledger.

ECIT Sales & Customer Service
ECIT Sales & Customer Service is part of the Nordic business process outsourcing company ECIT, delivering solutions and services within accounting, salary, personnel and customer relationship management. ECIT has more than 1,200 employees distributed on 65 offices in five countries.

Tet
Tet is a Norwegian business process outsourcing company delivering solutions and services within accounting, salary, personnel management, collection, advisory and reporting. Tet has more than 150 employees on seven different locations in Norway.